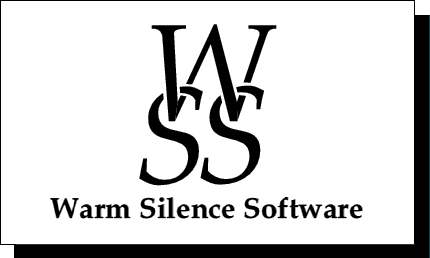 Please read about our revised Upgrade Policy.
Other operating systems have been pulling away from RISC OS in terms of the CDs they can read; long filenames, different case filenames, and other extensions are all commonplace now. Catch them back up with CDROMFS.
Acorn User called it "The best backdrop utility ever", our users call it "indispensable", "the best tenner I ever spent" and "almost perfect". We call it "Larger".
Dr Smith's C Development Toolkit is an essential new tool for any RISC OS C programmers collection. Whether you are a novice C user, or a professional developer, Dr Smith's will soon become an invaluable aid.
Whatever type of printer you have, be it the fastest laser printer or the slowest inkjet, FastSpool+ will transform your printing. The time taken to get control back after starting printing is vastly reduced, and your printing will appear faster too! It allows multiple jobs to be queued at once, turbodrivers to be used with a standard printer lead and even many computers on a network to share the same printer.
If you have a PC card in your RISC PC, the odds are you already have a Floating Point Accelerator chip in your machine. Wouldn't it be nice if this could be used to speed up RISC OS applications too? Well now, thanks to FPEPC it can!
If you have both Acorn and non-Acorn machines on the same network, then LanMan98 is for you. LanMan98 allows RISC OS machines to access discs and printers served by SMB (Samba) and CIFS servers, such as Windows 95/NT and Unix machines.
What LanMan98 does for the CIFS/SMB protocol, ImageNFS does for NFS. If you have a unix machine on your network, and you can't (or won't) set up Samba, then you'll probably find ImageNFS invaluable.
If you use the net from your RISC OS machine, then you want LoadMaster. Whatever browser you use, make the most of your modem!
Surf the Internet for just a few minutes and you cannot fail to see the power of the World Wide Web; with script based websites site authors can make browsing a truly interactive experience. Until Netplex came along though, these kind of pages couldn't be developed on a RISC OS machine.
A way of keeping track of the clipart on your machine that doesn't require indexes to be updated, that copes with multiple formats and that works transparently within the filer? If all this sounds too good to be true, then try PhotoFiler and be amazed!
Many webpages have sound files attached to them; background music and samples provide a new dimension in interactivity. Break the silence with our Sound Plug In!
One of the latest developments for the internet is something that RISC OS users will be very familiar with - a generic vector graphics format. The Scaleable Vector Graphics plugin and viewer will view .svg files which will soon become common across the internet. SVG files can be converted to native RISCOS Drawfiles to be used in any package you wish.
Anyone who has used Windows 95 will tell you how useful the new long filenames it provides are. Similarly anyone who has tried looking at these long filenames under RISC OS will tell you how hard it is trying to figure out which file is which when DOSFS truncates them to just 8 characters. Now you can have the best of both worlds with Win95FS. Offering long filenames, and proper filetypes, it even allows you more than 77 files in a directory.
We have gathered together all the online programming information we can find, and put as much of it as we legally can on the web so that everyone can share in it. If you know of any more we can add, then please let us know.
And finally, some software that we used to be involved in, but aren't any more; find out how to contact the authors and continue to get support.
For teachers this is the ultimate tool for teaching Geometry. For students its an exciting way to get to grips with a normally dry subject. Whatever your interest in maths, Cabriolet will open up geometry as never before!
Imagine painlessly backing up your harddrive onto a portable, reliable, permanent, cheap piece of media that you can read back on almost any computer. Or imagine making your own original or compilation audio CDs. Or freeing your harddrive from the megs of clipart, Replay films, PD utilities, tracker files etc. If any of this sounds good to you, then take a look at CDBurn.
[Contacting Us] - [Ordering Information]
---
Copyright © 1996-2000, Warm Silence Software